Sollentuna Cable Car Stockholm | Consulting, Planning
Customer
Municipality of Sollentuna
Country
Sweden
Duration
2016 – 2017
Technology
Mono-cable Gondola Detachable (MGD)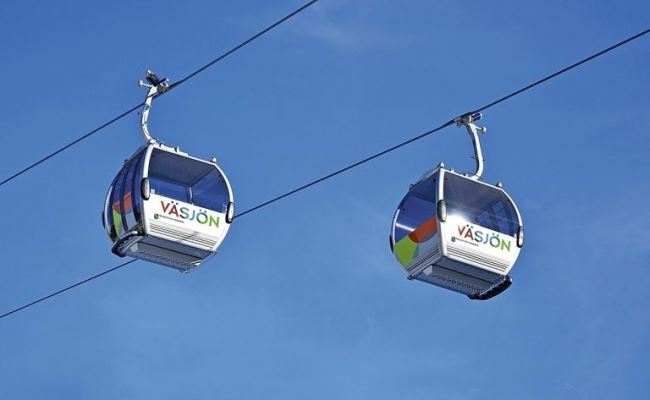 Project description
Sollentuna is a rapidly growing municipality in the Swedish province of Stockholm with 75,000 inhabitants. The challenges identified in the city's master plan are: developing the city center, creating space for sports activities, developing nature reservoirs, meeting climate targets and reducing noise.
A cable car between Häggvik and Väsjön deemed to fit well with the ambitious ideas of the comprehensive master plan and may contribute to a continuous development of the municipality, particularly around Väsjön, Häggvik and around the cable car line itself. Special attention is given to develop a cable car line that is adapted to the urban area and the landscape while providing efficient public transport between Häggvik and Södersätra with intermediate stations at Edsvik/Rudbeck and Väsjön. In doing so, both the availability and use of public transport should be increased.
The envisaged urban cable car would be a Mono-cable Gondola Detachable (MGD) system with a total length of 3.3 km, a capacity of 1.800 pphpd and 5 stations.
Service description
The following work was part of the consulting and planning services:
Track alignment evaluation and determination of station locations
Evaluation and selection of suitable cable car technologies
System calculations and definition of system parameters
Static rope line calculation and definition of tower/pillar locations
Site plan and longitudinal profile design
Preliminary station, maintenance facility and cabin depot planning and design
Preliminary cabin design
Tower/pillar design and clearance envelope analysis
Definition of foundation forces for stations and towers/pillars
Preliminary power distribution system design
Preliminary signaling and communication equipment design
Development of operation & maintenance concept
Evaluation of system & civil works investment costs and O&M costs
Creation of system safety analysis and emergency evacuation concepts